How it all works
After I have confirmed I'm available on your wedding date I'll send you a link to complete a booking form with all of your hair and makeup requirements, including booking in a trial if required.
A deposit is needed to secure your chosen date, this is non-refundable but is taken off the final costs. Dates are not secured until the deposit has been made and I can't guarantee a booking without one.
Your Wedding Trial
Trial's aren't always required but are a great way for us to really hone in on your perfect Bridal Makeup look. Midweek will always be easier but I can be flexible.
We'll need natural daylight where possible (though I do have appropriate lighting for evening appointments) and power for hair trials along with a table or clear surface with space to put my products on.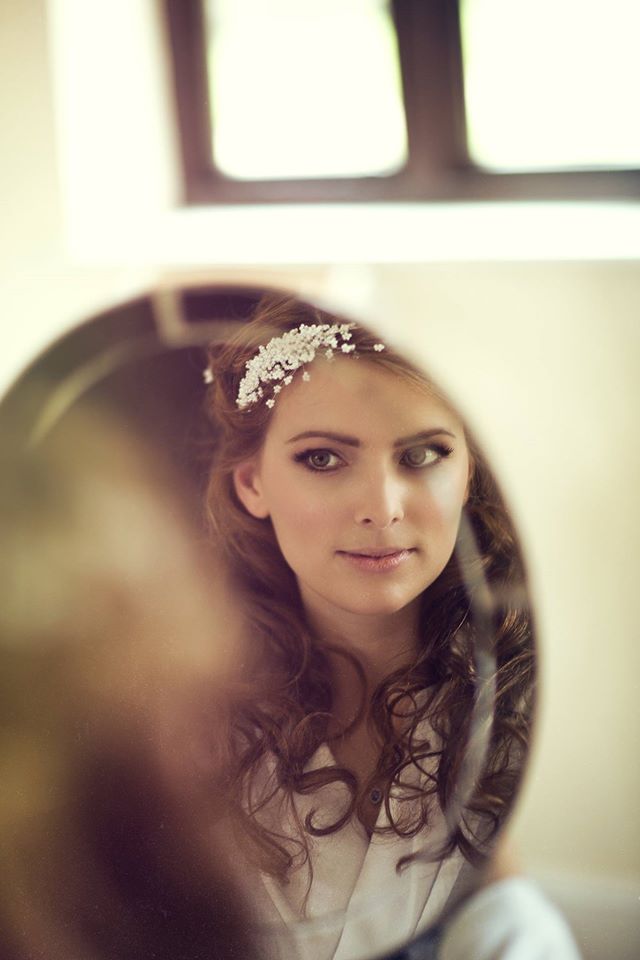 If you have a look in mind then images are handy and it's super helpful if you could email them over to me ahead of time so I can get my thinking going.
We'll start with a discussion around what you'd like to achieve, building on our phone consultation and talking through your wedding style, themes, colours, your dress and anything else that might have an influence on your desired bridal look.
Friends or family are of course more than welcome at your Trial, but this is a time for me to focus on your needs as the Bride so we'll dedicate this to your Hair & Makeup, though we'll also discuss what you need for any additional bridesmaids, flower girls and so on.
A Bridal Hair and Makeup trial will always take longer than achieving your perfect look on the day. We'll discuss ideas, try a few looks and styles and complete a makeup/hair chart once we get to where we need to be. I'll also take some photos to record the style ready for me to complete it on your big day.
With you happy and the trial complete we can confirm timings for your big day. Things like the arrival, how much time we'll need to complete your makeup along with a schedule for any additional bridal party makeup and the time we'll be finished. I always allow 30 minutes towards the end for dressing time, touch ups, photos, bubbles and girlie / relaxed time so you're not rushing out of the door in chaos before getting married.
The Big Day
Sometimes it can be months' between your trial and your wedding so I'll always keep in touch to re-confirm as we come up to your big day - so you can relax and know that this part of your wedding is in hand and I'll be there to do your makeup and hair.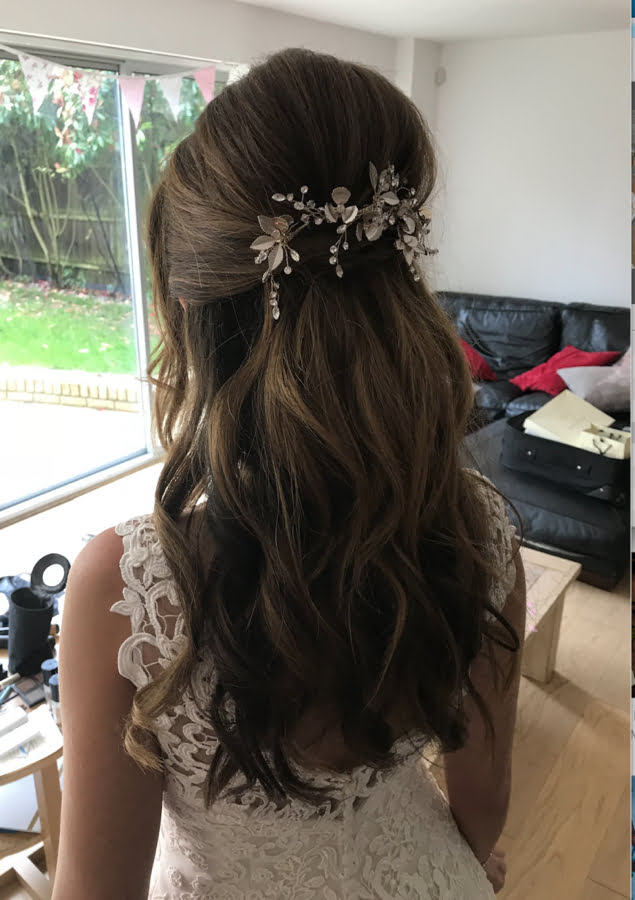 Arriving at the agreed time I will set up and get the heat on for your hair and be ready to begin getting you ready and looking amazing.
On the day itself I will usually send either a text or email the night before to let you know I'll be knocking on the door - most probably early! To confirm everything and a little peace of mind to hear from me - als a good time to let me know your room number if checked in. With notes and pictures from the trial I'll create your chosen look and quickly have you ready to walk down the aisle feeling amazing. If we've planned to do additional bridal party makeup / hair I send out a schedule of timings so everyone in the party knows when they'll be needed in the chair and the bride can relax knowing how the morning will unfold and can be assured all is in hand with what to expect. The photographer may want to know timigs too as they may have a planned shots in mind to take pre - wed!
Its an honour to be part of your most special day and I take great pride in my work. I will usually take pictures of your gorgeous looks and if you're happy for me to do so, I'd love to share them on my social media pages on Facebook page and Instagram (after your wedding of course). Leaving a google review for after the wedding would be great for other potential brides who maybe deciding to book with myself :)
Link is https://g.page/r/CYNWg5vYIKWpEBE/review
Notes...
Makeup: For Makeup trials it's best to arrive natural with no makeup on as that'll save us time taking it off.
Hair: It's best that it's left natural and washed the day before unless your hair is very fine and needs washing on the day. This is the same for your trial and for your wedding day.
Parking: If there is any restrictions please do let me know ahead of the day. Any parking costs involved this will be added to the total amount due.
Payment: The remaining amount for your hair & makeup is due 4 weeks before the big day by bank transfer. Please do not forget to use your name as reference so I can allocate it as yours.